6 Tips To Limit Storm Damage
8/10/2018 (Permalink)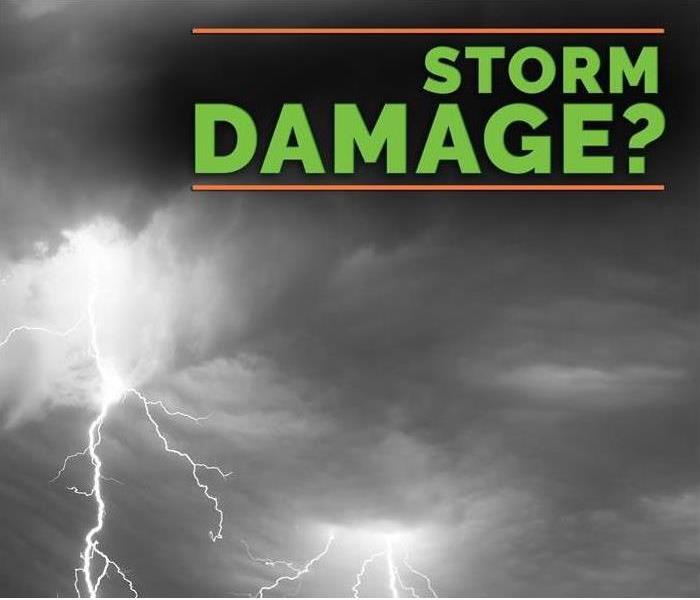 Whether you are experiencing a hurricane, tornado, tropical storm, or another adverse weather event, any kind of storm can cause damage. You should be prepared to act quickly in order to stay safe and limit storm damage. Storms cause primary damage in addition to secondary damage such as water damage or mold growth. Here are six helpful storm tips to help avoid the worst issues:

1. Stay apprised of developing weather with weather reports or emergency radio, and plan for your personal safety based on expert recommendations or evacuation orders.

2. If flooding occurs, you should move important items to the highest point in your home to limit the extent of water damage. Sunlight may adversely affect furniture or other delicate items.

3. Install storm shutters or board up the windows of homes in regions prone to hurricanes. You may also secure your roof and siding to the frame of your home with specialized straps

4. Unplug as many appliances as possible and shut off the switches or valves for all utility supplies (gas, water, and power) to your home.

5. Once a storm has passed, try to remove excess water as quickly as possible and allow items to dry. If you air out furniture, keep in mind the risk that direct sunlight or heat may warp furniture, as mentioned previously in these storm tips. Complete the drying process indoors with a dehumidifier.

6. Have a disaster preparedness plan in place. Your family should be ready to execute an evacuation strategy and meet up in a sheltered location agreed upon ahead of time. Gather and store important documents in a safe place in case you need to grab them and evacuate.

These storm tips are intended to help you limit the extent of storm damage to your home in Cayce/West Columbia, SC. After the bad weather passes, bring SERVPRO of Cayce/West Columbia restoration experts on the scene to restore your home to pre-disaster condition.